02/06/2019
Edinburgh Sunday Classics 2019-2020
For some years, the series of international orchestral concerts, traditionally held on Sunday afternoons, has been a highlight in Edinburgh musical life. The season follows the Edinburgh International Festival maintaining a cultural level emphasizing the status of Scotland's capital as the center of Scottish arts and music.
The series allows an opportunity for Edinburgh music lovers to compare the standards of the nation's national orchestras with the best international ensembles. In the season starting in October are several well-known 'friends' who have visited in past years, and several orchestras who offer something quite fresh for Edinburgh audiences. Read more
30/05/2019
REVIEWED BY JIM PRITCHARD Read more
28/05/2019
Magnificent Casting and Staging Herald Chicago's 2020 Ring Cycles
It is not just one more Ring, but a stellar cycle with world-class performers and top-notch staging: Lyric Opera of Chicago's 2019–2020 season features Wagner's magnum opus between 13 April and 3 May 2020 — three sequences of the four operas. This is a rare opportunity to hear Wagner's epic as he intended, on consecutive nights during a single week, and the first time to view Lyric's new and engaging production in its entirety. Read more
27/05/2019

INTERNATIONAL ARTISTS ANNOUNCED FOR ROMAN RIVER 2019 FESTIVAL
Colchester weekend July 11-14
Autumn festival September 5-15 Read more
22/05/2019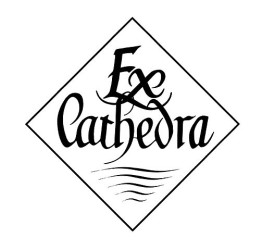 'From the heart' – Ex Cathedra announces its 50th anniversary season
Ex Cathedra, the world-class choir and Early Music ensemble founded in Birmingham by Jeffrey Skidmore, has announced a typically distinctive season of concerts for its 50th anniversary season, a programme that comes 'from the heart' – as Beethoven wrote in the score of his Missa Solemnis, one of the highlights of the season. Read more
17/05/2019
Aviel Cahn's Forthcoming 2019-20 Season in Geneva is Reminiscent of Gérard Mortier's Radical Approach at La Monnaie
The next season of the Geneva Grand Théâtre has been announced. It is the first under the directorship of Aviel Cahn, whose Antwerp Opera House has just been awarded the prestigious 'Best Company Award', beating Vienna, London, Munich, Paris, …
This is more than a new season; it is definitely the start of a new dawn. Read more
14/05/2019
For full details click here 
The annual revealing of the upcoming season details for the Royal Opera and the Royal Ballet, this year in the Linbury Theatre, set against the dark set for that evening's production of Phaedra, promised no less than 17 new productions (including six world premieres), while the Royal Opera itself presents 24 co-productions, co-commissions and partnerships. Read more
14/05/2019
Bregenz Festival 2019
This year's Bregenz Festival (the 74th in its history) brings us, as its main open-air opera, Verdi's Rigoletto. There will be 25 performances starting on 17th July and ending on 18th August. Massenet's Don Quichotte is also showcased, with just three performances inside the Festspielhaus, on 18th, 21st and 29th July.