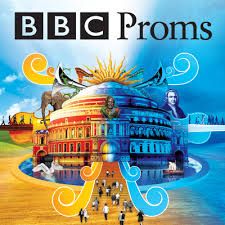 Dukas – L'Apprenti sorcier
Turnage – On Opened Ground
Schuller – Seven Studies on Themes of Paul Klee
Scriabin – The Poem of Ecstasy
Try as I might, I could not discern a common theme or line to this programme, although there were certain connections to be made between some of the pieces. No matter: it opened my ears to two new works (new both to me and to the Proms), and was all very well performed.
Dukas's The Sorcerer's Apprentice is not heard so often as one might expect. I am not sure I have heard it sound so hard-edged before; ideas of something childish or even childlike were banished on no uncertain terms. Oliver Knussen's reading began quite deliberately, the opening offering a languor that perhaps drew it a little closer to Debussy. It was full of expectation too, before taking an angular course, which yet remained rather jolly. A strong sense of narrative was imparted throughout, without detracting from the musical substance.
Mark-Anthony Turnage's On Opened Ground was commissioned by the Cleveland Orchestra for Yuri Bashmet; Lawrence Power, who gave the British premiere in 2004, joined the BBC Symphony Orchestra for its first Proms performance. The first movement, 'Cadenza and Scherzino', gently upsets preconceived notions of ordering. More important than that, its subtle opening, with quiet accompaniment – had I not known otherwise, its hinting at refractions of the viola might have had me thinking of electronics – captivates, draws one in to an absorbing exploration of the viola and its potential relationships with the symphony orchestra.  Later, the 'Scherzino' section dances, hints at post-Bergian blues – Berg's Violin Concerto more than once came to mind – and, above all, sings in a voice that is recognisably Turnage's. The stillness of the close proved magical: testament to a fine performance as well as mastery of orchestration. The second of the two movements, 'Interrupted Song and Chaconne', begins in a rapt fashion I am tempted to call 'pastoral' or at least 'elegiac'. There develops some sense of conflict between soloist and orchestra, as if the latter is determined to thwart the former, but Turnage's keen sense of drama permits another way, resolving itself through the working out of a chaconne: at times Big Band-ish, at others, frankly Romantic, its Romanticism seemingly arising from the material rather than the easy option beloved of so many neo-tonal composers. I have not always responded warmly to Turnage's work, but certainly did so on this occasion.
The other Proms premiere was of Gunther Schuller's Seven Studies on Themes of Paul Klee: suite-like, and full of incident, often quietly surprising. The opening 'Antique Harmonies',  hieratic orchestrally as well as harmonically, prepared the way for a delightfully quirky, even capricious 'Abstract Trio', played only by three instruments at any one time. 'Little Blue Devil' offered a possible connection with Turnage and jazz: very much at home rather than depicting or imitating. 'The Twittering Machine', by contrast, seemed to move between other, quite different, 1950s style: a journey, one might say, from swarming to pointillism; or, alternatively, a hint of early Stockhausen (or is it perhaps amused by him?) with a dash of Amériques-like material (albeit with far more sparing use of the orchestra). Flute arabesques from the Gallery, soon joined by other instruments in counterpoint, were the abiding memory of the curiously Orientalist 'Arab Village'. 'An Eerie Moment' is more than a little suggestive of various movements from Schoenberg's op.16 Five Orchestral Pieces, the contrast with the concluding 'Pastorale' perhaps the greatest of all. Klee-like? I am not sure; perhaps I am too wedded to the idea of Webern as the musical manifestation of Klee. But that is neither here nor there, really; I should happily hear more where this came from.
Finally, The Poem of Ecstasy. I cannot really take the piece seriously, although many musicians I greatly admire, Knussen amongst them, clearly do. Such music, even if one discounts the composer's megalomania, tends to have me reflect how economical Wagner is with his climaxes. Scriabin's meandering is clearly deliberate, but I am never entirely sure to what end. Knussen and the BBC SO nevertheless offered an enjoyable, wholehearted performance, opening with luscious, vibrato-laden languor (a possible connection with the opening of the Dukas?) Although Scriabin's climaxes come thick and fast, Knussen shaped them with great skill, in as lucid a reading as I can recall. There was some wonderfully evocative afterglow to be experienced, and it is always a joy to hear the Albert Hall organ. Those bells, though…?
Mark Berry