23/02/2017
Alexander Karpeyev in Conversation with Robert Beattie
Alexander Karpeyev has been a major prizewinner in a number of international piano competitions including first prize at the 2007 Dudley International Piano Competition.  He studied at the Moscow Conservatory and with Joan Havill at the Guildhall School of Music in London.  He is a noted exponent of Medtner's music and recently defended his doctoral thesis on the performance practice of the music of Medtner at City University of London.  Last year he organised the first International Medtner Festival in the UK and he is the curator of the Pushkin House Music Salon in Bloomsbury Square which showcases Russian chamber music.  He recently gave a superb recital in Kings Place which focused on Russian music composed immediately prior to the Revolution of 1917 (review). Read more
09/02/2017

India Various composers: Maria José Siri (soprano), Simon O'Neill (tenor), Kai Rüütel (mezzo-soprano), Long Zhang (tenor), Andrea Vincenzo Bonsignore (baritone), Matteo Peirone (bass), Symphony Orchestra of India / Carlo Rizzi (conductor), Jamshed Bhabha Theatre, National Centre for the Performing Arts, Mumbai, 2.2.2017. (JSM)
Verdi – Overture to La forza del Destino; Otello (excerpts)
Giordano – Andrea Chénier (excerpts)
Bizet – Carmen Suites (excerpts)

India Puccini, La Bohème Revisited: Soloists, Symphony Orchestra of India / Carlo Rizzi (conductor), Jamshed Bhabha Theatre, National Centre for the Performing Arts, Mumbai, 8.2.2017 (JSM)
Cast:
Rodolfo – Giordano Lucà
Mimì – Olena Tokar
Marcello – Andrea Vincenzo Bonsignore
Musetta – Maria Mudryak
Colline – Andrea Concetti
Schaunard – Daniele Terenzi
Alcindoro/Benoit – Matteo Peirone
Narrator – Sax Nicosia
Production:
Director – Sax Nicosia
Lighting – Alberto Giolotti
Artwork – Francesco Calagnini
Projections – D-Wok Read more
10/01/2017
NEW JETTE PARKER YOUNG ARTISTS ANNOUNCED FOR 2017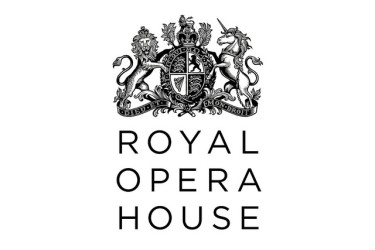 The Royal Opera is delighted to announce the five singers who will join the Jette Parker Young Artists Programme in September 2017.
American soprano Jacquelyn Stucker
Korean soprano Haegee Lee
Russian mezzo-soprano Aigul Akhmetshina
Korean tenor Kuno Kim
British baritone Dominic Sedgwick Read more
03/01/2017
Fighting Back From What Life Throws At You And Inspiring Others: Jim Pritchard Interviews The Soprano Elisabeth Meister
One of the highlights of the recent concert performance of Die Walküre for the Saffron Opera Group was Elisabeth Meister's wonderful Sieglinde. Peter Reed in Opera magazine described how 'gathering depth and brilliance' she 'built towards an orchestra-surfing "O hehrstes Wunder!" of pulverizing grandeur'. On this site I said she just 'got better and better' and how 'Meister is an intelligent singer who knows how to project her voice, and she achieved extraordinary heights of passion in Act III without pushing the voice beyond its limits.' (For full review click here.) I also mentioned how Elisabeth was – with this performance – returning to singing after something of a hiatus to her singing career, which was set to have a meteoric rise after leaving the Royal Opera's Jette Parker Young Artists Programme. Elisabeth has a remarkable – and inspirational – story to tell which involves losing and regaining her singing voice. Read more
23/12/2016
THE BEST OF 2016 FROM REVIEWERS OF SEEN AND HEARD INTERNATIONAL  Read more
01/11/2016

United Kingdom Wagner, Götterdämmerung Act II: Soloists; Mastersingers Chorale; Rehearsal Orchestra / David Syrus (conductor), Henry Wood Hall, London, 30.10.2016. (JPr) Read more
21/10/2016
Martyn Brabbins to take up position as Music Director of English National Opera from 21 October 2016
English National Opera (ENO) has today, 21 October 2016, announced that British conductor Martyn Brabbins will become Music Director of the Company with immediate effect.
17/10/2016
MONICA HUGGETT IN CONVERSATION WITH GEOFFREY NEWMAN
If one wanted a broad picture of the evolution of historical performance, with intriguing little nuances revealed along the way, there would be few better musicians to talk to than Monica Huggett. She has been an unremitting force for four decades, well known from her early association with the Academy of Ancient Music and the Amsterdam Baroque Orchestra, and these days as Artistic Director of the Portland and Irish Baroque Orchestras, and Adviser to the Juilliard Historical Program. This interview traces the violinist's experiences from the time when the authentic movement was just gathering momentum. Most important are her insights about how historical performance has developed out of a number of contrasting approaches that have cross-fertilized each other. Equally interesting are her ideas on where historical scholarship and performance practice still have room to grow, what she wants to achieve from an orchestra in interpretation, and how she has maintained an undiminished inspiration all this time. The interview took place in conjunction with the Vancouver Bach Festival in August 2016, where Monica Huggett directed the Pacific Baroque Orchestra in the Complete Bach Orchestral Suites (review).    Read more