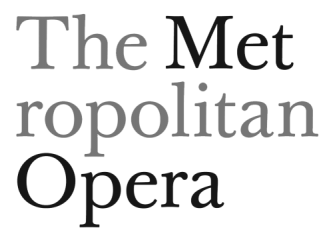 The Met in 2021
The Metropolitan Opera Cancels Its 2020–21 Season Due to the Ongoing Pandemic
while also Announcing Its Lineup for 2021–22 (for more information click here)
A full slate of performances is announced for 2021–22, including three contemporary Met premieres—the most since 1928—starting with the Opening Night presentation of Terence Blanchard's Fire Shut Up in My Bones, conducted by Yannick Nézet-Séguin, on September 27, 2021.
In addition to Fire Shut Up in My Bones, the 2021–22 season will feature five more new productions: the Met premieres of Matthew Aucoin's Eurydice, Brett Dean's Hamlet, and the original five-act French version of Verdi's Don Carlos, and new stagings of Verdi's Rigoletto and Donizetti's Lucia di Lammermoor.
Maestro Nézet-Séguin will conduct Fire Shut Up in My Bones, Eurydice, Don Carlos, and revivals of Le Nozze di Figaro and Tosca.
The Met's Live in HD series of cinema transmissions will return with ten presentations, including all six new productions.