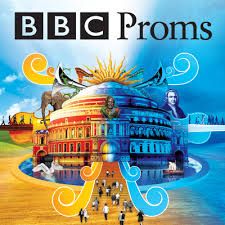 United Kingdom Prom 15. Prokofiev, Qigang Chen, Rachmaninov: Anu Komsi (soprano), Piia Komsi (soprano), Meng Meng (soprano), Jia Li (pipa), Jing Chang (zheng), Nan Wang (erhu/banhu), BBC National Orchestra of Wales/Xian Zhang (conductor), Royal Albert Hall, London, 29.7.2015 (AS)
Prokofiev: Symphony No. 1 in D, Op. 25 Classical
Qigang Chen: Iris dévoilée
Rachmaninov: Symphony No. 2 in E minor, Op. 27
Amongst the conventionally attired members of the BBCNOW it was intriguing to see three female Chinese solo instrumentalists, traditionally dressed, come on to the platform, and also a soprano soloist garbed in the style of a Peking opera singer. The occasion was the first performance in London of Qigang Chen's work dating from 2001, Iris dévoilée ("Iris unveiled"). This nine-part composition has aspects of femininity as its subject matter, with movements possessing such titles as "Libertine", "Tender", "Jealous" and "Voluptuous". Expectations aroused by the visual aspect of the work's presentation were only partly realised. It is scored for a large orchestra with various Western percussion devices in addition to three traditional Chinese instruments, the lute-like pipa, the zither-like zheng and the two-string bowed erhu or banhu. Of the three soprano soloists, two of their parts, mostly wordless, are written for Western singers, and the third is written for a traditional Chinese performer.
If we had not been told that Chen was a Messiaen pupil we might have guessed this at once, for much of the orchestral invention and colouring derives from the work of the French master. Superimposed on this are the somewhat reticent sounds of the three Chinese instruments, and more noticeably, raucous contributions from the Chinese singer, who to Western ears sounds rather like one of the combatants in Rossini's Cats' Duet. For a while it was interesting to hear the unusual vocal/instrumental sonorities, but the level of musical invention in the work is not high. There's too much slow music, and at 45 minutes or so it is too long for its content.
Xian Zhang secured what seemed to be an expert, well-balanced performance of Cheng's work. She had started the concert with an account of Prokofiev's Classical Symphony that was notable for slow, emphatic, strongly defined tempi in the first two movements and agogic phrasing in the third-movement "Gavotte" (the finale was played in more conventional fashion). It was interesting to hear the work thus played, but as an interpretation it would not satisfy on repeated hearing.
I had feared that the BBCNOW strings, at less than full symphonic strength in numbers, would not sound lush enough in the long, sweeping melodies of Rachmaninov's Second Symphony, but in fact they produced a satisfyingly sonorous quality, and in common with all sections of the orchestra they responded with alacrity to Xian Zheng's vivid, flexible direction. Her phrasing of those long, sweeping melodic lines was extraordinarily subtle and touching in its expressive qualities, and she generated exceptional energy in the score's more vigorous passages. It was a brilliant, virtuoso yet often moving interpretation. How beautifully she allowed the slow movement to float into being, and how tellingly she brought out the contrasting moods contained in the first and last movements.
Just a few months ago Xian Zheng impressed greatly in a concert with the London Symphony Orchestra and here again she showed outstanding leadership qualities. She has seemingly conquered gender and ethnic prejudices that were no doubt lingering in some Western hearts, and hopefully she will be given the chance to achieve the ultimate heights in her profession that she thoroughly deserves.
Alan Sanders