United States Langgaard, Nielsen, Brahms: Garrick Ohlssohn (piano), Seattle Symphony / Thomas Dausgaard (conductor), Benaroya Hall, Seattle, 6.4.2019. (ZC)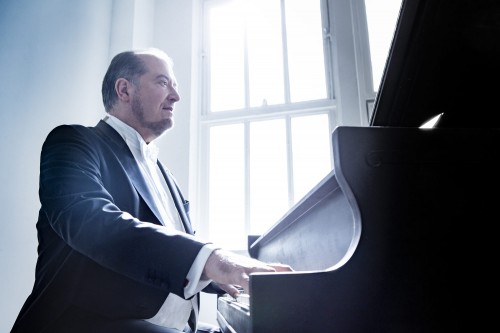 Langgaard – Prelude to Antichrist
Nielsen – Symphony No.2, 'The Four Temperaments'
Brahms – Piano Concerto No.1 in D minor
When a concert combines an unfamiliar work by Danish composers Rued Langgaard and Carl Nielsen—the latter's Second Symphony, 'The Four Temperaments' — the audience knows it is in for a compelling program. But put Thomas Dausgaard on the podium with the Seattle Symphony, and close the night with Garrick Ohlssohn in Brahms's Piano Concerto No.1 — that's an evening that no serious music lover should miss. Dausgaard is dedicated to the depth and breadth of Scandinavian music and has a talent for conjuring drama.
Langgaard and Nielsen are two composers close to the conductor, who has recorded all of the former's symphonies in a definitive cycle for DaCapo. Dausgaard opened with the original Prelude to Langgaard's opera Antichrist, which describes the time just prior to the Last Judgment, when the Antichrist rules, and confusion and conflict plague humanity. The opera has an unorthodox structure of six scenes inspired by the Book of Revelation, but the Prelude diverges from the opera's tense plot, and hints at hope when the reign of the Antichrist ends. The sweeping melodies and rich orchestration suggest the influences of Scriabin and Wagner. In this unfamiliar score, the ensemble's warmth and dedication may boost interest in the composer in the same way Morlot brought Dutilleux to the attention of Seattle audiences.
Langgaard's version of religious bliss was followed by Nielsen's snappy, descriptive Symphony No.2. The incoming music director is transforming the Seattle ensemble into a muscular orchestra capable of tackling the athletic rhythms, and harmonic and melodic quirks common to the composer. Each movement describes one of the four temperaments: 'Choleric,' 'Phlegmatic,' 'Melancholic,' and 'Sanguine'. Dausgaard began the first movement aggressively, driving headlong through the opening theme. Just as swiftly, however, the orchestra lavished the second with heat that has become uncharacteristic during the Morlot years. Dausgaard also slackened the intensity, allowing the orchestra to relax into the 'phlegmatic' spirit.
In the third, fantastic wind playing shaped the pervasive longing, but this sadness was quickly dispelled by the fourth movement, and the players hurtled through the finale with reckless joy.
On the far side of the intermission, pianist Garrick Ohlssohn joined the orchestra for Brahms's First Piano Concerto — a complex work that reflects the composer's shifting intentions as he wrote it. Part symphony, part concerto, and part duo for two pianos, the work can be confusing, but solace can always be found in the plentiful, familiar Romantic tropes. Thundering majesty dominates the symphony-like first movement, while in the second, the orchestra and soloist paint a tender musical portrait of Clara Schumann. The work closes with a determined Brahmsian rondo. It may not be the composer's best concerto, but Ohlssohn's dynamism on the keyboard, Dausgaard's penchant for grand statements, and the orchestra's expressive playing made for an enjoyable reading nonetheless.
Zach Carstensen