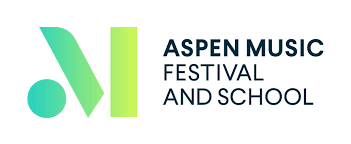 United States Aspen Music Festival [12]: (HS)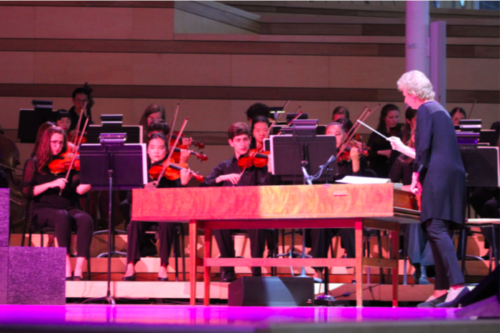 16.8.2022: Recital: Will Liverman (baritone), Jonathan King (piano), Harris Hall.
Beach – 'The Summer Wind', from Four Songs, Op.14 No.1; 'The Year's at the Spring', from Three Browning Songs, Op.44
Price – 'Night'
Libby Larsen – Machine Head: Ted Burke Poems (world premiere)
René Orth – 'How Beautiful'
Bonds – Three Dream Portraits
Jasmine Barnes – A Sable Jubilee (world premiere)
Shawn Okpebholo – 'The Rain' from Two Black Churches
H. Leslie Adams – from Nightsongs
Damien Sneed – 'I Dream a World'
17.8.2022: Recital: Robert McDuffie (violin), Derek Wang (piano), Harris Hall.
Philip Glass – Sonata for Violin and Piano
Bartók – Rhapsody No.1, BB94a; Rhapsody No.2, BB96a
Chausson – Concert in D major, Op.21, with Hayoung Choi (violin), Virgil Moore (violin), Wesley O'Brien (viola), Juliana Moroz (cello)
18.8. 2022: Mozart, Don Giovanni: Soloists, Chorus and Orchestra of Aspen Opera Theater and VocalARTS / Jane Glover (conductor), Benedict Music Tent.
Production:
Director – Chía Patiño
Lighting – Josh Hemmo
Costumes – Brynne Oster-Bainnson
Chorus master – Patrick Summers
Cast:
Donna Anna – Amani Cole-Felder
Donna Elvira – Sun-Ly Pierce
Zerlina – Nicoletta Julia Berry
Don Giovanni – Michael J. Hawk
Leporello – Rafael W. Porto
Don Ottavio – Manase Latu
Masetto – Finn Sagal
Commendatore – Evan Lazdowski
A strong cast, many singing their roles for the first time, and superb conducting from Dame Jane Glover, an Aspen regular for decades now, produced an enjoyable Don Giovanni on Thursday night in the Benedict Music Tent.
With a full-size Mozart orchestra huddled stage left, Glover had plenty of room to position herself between the instrumentalists and the singers. She took advantage of it, often moving a few steps downstage to make sure the singers could see her well and still be in range of the harpsichord when she needed to step up to it and accompany a recitative.
The spotlight trained on her all evening was well deserved. She was the hero of the evening, keeping all the moving parts in place while encouraging Mozartean flavor in the music, from elegance to stern power. Robert Hanford, concertmaster of the Lyric Opera of Chicago, anchored a cohesive and expressive orchestra comprising student instrumentalists.
The positioning of the orchestra left most of the stage for sketched-out action in Lorenzo Da Ponte's classic and highly detailed libretto. Esteban Muñoz, who created this production, fell victim to a visa problem, leaving Chía Patiño, the resident director for Aspen Opera Theater and VocalARTS, to manage the minimalist staging. Josh Hemmo's lighting helped focus attention where it needed to be in a set design that consisted of a dozen-odd gray blocks stacked to represent a balcony, a cemetery, a street or Don Giovanni's dining table.
The cast, in modern dress, did their best to situate their characters and, for the most part, succeeded well enough to put the attention on their singing.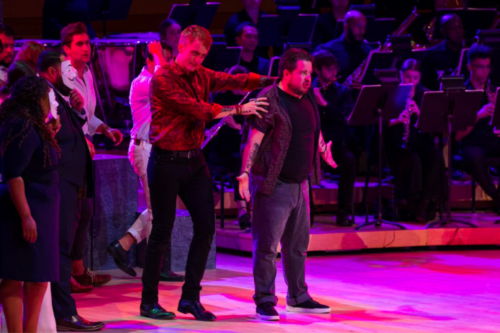 Tall and lanky, with an uncanny resemblance to Barney Stinson on TV's 'How I Met Your Mother', baritone Michael J. Hawk in a red shirt looked great as the title character. He wielded a mellow voice and did especially well with the fast-patter 'Champagne Aria'. If the intent was to portray the title character as a smarmy bad guy, it worked. Bass-baritone Rafael W. Porto as Giovanni's ever-complaining servant Leporello drew a more complex character and made the most of his 'Catalog Aria', and of all his many encounters with the rest of the cast.
Among the women, mezzo-soprano Sun-Ly Pierce turned Donna Elvira into more than a harpy as she pursued Giovanni relentlessly, reflecting at times an undeniable attraction to him as well as anger. Her Act II aria, 'Mi tradi', was the showstopper it should be. Soprano Nicoletta Julia Berry charmed with her awkward Zerlina, especially in her sweet 'Vedri carino', soothing her beat-up intended.
As Donna Anna, Giovanni's first target in the opera, soprano Amani Cole-Felder created a strong bond in her one-on-one scenes with tenor Manase Latu as Don Ottavio, her intended. Her Act II aria, 'Non mi dir', was lovely.
Latu sang only Ottavio's Act II aria, 'Il mio tesoro', and did so smoothly despite a surprisingly rapid pace. Finn Sagal's Masetto was an awkward lad (which played well in scenes with Zerlina) but showed a solid bass-baritone. As the Commendatore (Anna's father killed by Giovanni in a clumsily staged fight in Scene I), bass-baritone Evan Lazdowski created a sort of dandy instead of the imposing character suggested by the music. If his voice faded on the critical low notes, he looked sharp in a top hat with cane in a cleverly staged cemetery scene, extras seated sculpture-like on the boxes to suggest grave statues.
Despite nagging details, this was a rewarding experience, thanks in large part to the most important element – Da Ponte words and Mozart's music. The story, centering as it does on a roguish character who mistreats women yet still attracts them, walked a fine line in the MeToo era. Even without an opera house's stage machinery, the character got a satisfying comeuppance in the penultimate scene as creatures of hell prowled the stage and dragged him away despite his defiance.
Starting off the week, baritone Will Liverman's extraordinary recital was as meaningful in content as it was rich with his resonant voice – both elements were impressive for their range. The songs, in English and many by Black composers, included two world-premiere cycles touching on aspects of American culture, not all specific to the African American experience. Both of the premieres were decidedly upbeat.
Liverman recently earned raves for his starring role in the Metropolitan Opera's Fire Shut Up in My Bones. His voice, primarily big and broad in Mahler's Songs of a Wayfarer on Friday, bloomed into a kaleidoscope of timbres Tuesday that brought the words to vivid life. Pianist Jonathan King, his longtime recital collaborator, has made two well-regarded albums with the baritone, and their rapport was apparent.
Libby Larsen's perky music commented pointedly on poet Ted Burke's droll observations of American family life in Machine Head. Jasmine Barnes applied hints of blues and jazz to her music for a set of poems by Ghanian-American singer and poet Tesia Kwarteng that celebrate love and joyfulness as central aspects of American Black culture.
Larsen, a familiar figure on contemporary American song programs, caught the ennui of a father whiling away time with a sick child in a car while the mother shopped for cold medicine in 'Rexall'; a child's imagination with a discarded refrigerator box in 'My Father Intercepts my Trip to Another Planet'; and a parent's frustration with modern electronics in 'Machine Head'. Liverman channeled the emotional core of each song, deftly coloring his voice and attitude.
Barnes, who has a jazz background among her many credits, wove a nice bounce into the three songs in Sable Jubilee, the other premiere. It was clear that this was going to be a happy ride when, in 'Inspiration', the melodic line lingered dreamily on the words 'sweet potato pie' and gave Liverman enough lift to gently emphasize the next line, 'Love passed down through generations'. 'Luxury' and 'Elevation' counted and extolled creative Black contributions to American mainstream culture, all to a sensuous beat that cried out for a bass and drums to complete the picture.
A pair of Amy Beach songs and the lovely 'Night' by Florence Price made for nice starters, but Liverman hit his stride with the Larsen songs and Three Dream Portraits, a stunning set of Langston Hughes poems set in 1959 by Margaret Allison Bonds, a protégé of Price's. Even more touching were three of H. Leslie Adams' five Nightsongs, which explored the frustration of loss, especially with his setting of James Weldon Johnson's poem, 'Sence You Went Away'.
Liverman showed masterful control and seemed to suspend time in these songs, ending the recital with Damien Sneed's poignant 'I Dream a World', sung with quiet reverence and hope.
In his loud, boisterous recital on Wednesday, violinist Robert McDuffie wowed a full audience in Harris Hall with energy and broad gestures despite some questionable intonation. This was especially apparent in a brash and highly entertaining gallop through Philip Glass's 2008 Sonata for Violin and Piano, which brimmed with incisive rhythms and obvious glee. The minimalist master's ostinatos and slyly shifting harmonies never lingered for more than a few measures each.
Credit pianist Derek Wang, who has emerged as an A-list colleague in chamber music and impressive soloist in a wide variety of appearances. He pushed the momentum in the outer movements and supported a contrasting stillness in the meditative slow movement. He was especially vital in the two Bartók rhapsodies that came next, covering some of the violinist's slips and adding his own flair to the Eastern European musical mode.
In a way, Chausson's extroverted Concert in D major harked back to French Romantic works that inspired the Glass sonata. A lovely quartet of undergraduates from McDuffie's Center for Strings at Mercer University in Macon, Georgia, surrounded the soloist. The group included Hayoung Choi (who won the Dorothy DeLay prize at the festival this year and returns next season with her own concerto spot), Virgil Moore, Wesley O'Brien and Juliana Moroz. Along with Wang's expert piano, they triggered some of McDuffie's tidiest playing of the evening.
Harvey Steiman