Louis Frémaux (13 August 1921 – 20 March 2017) – an obituary by Rob Barnett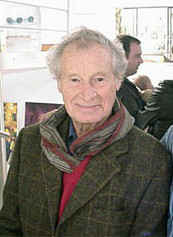 As ever, the bare bones of any person's life tell us but a small part of the individual's story and heritage. Louis Frémaux is no different in that respect. That said we need to lay them out:
– Born in Aire-sur-la-Lys, Pas-de-Calais, France in 1921 and he studied at the Valenciennes Conservatoire.
– War service in the Resistance and then as a Foreign Legion Captain in the French armed forces in Vietnam (1945-46)
– Resumed his war-interrupted studies, this time at the Paris Conservatoire with Louis Fourestier where he took first prize in conducting in 1952.